6 tags
5 tags
y'all i know i have abandoned this blog for four months, but there are some posts in the works! thanks for still following.
3 tags
Archive of articles on Herbalism for Women's... →
starsrising: this is too good not to share… A wealth of easily printable articles on everything from antibiotic alternatives, childbearing to menopause years, chronic disease alleviators, anti-depressive & anti-anxiety herbs, connecting with the Earth in the "Wise Woman" way, and herbs in shamanistic practices. All by one of the most well known herbalists in the US! (and there is a lot here...
I'm considering expanding this blog to a farming blog to document what I learn on the farm I'm going to be interning at for five months. I'd really like to document my experiences there, and it does relate to plants. Would any of you mind?
9 tags
17 tags
10 tags
Herbal Infused Oils
caviarmpits: heartsprout: Herbal infused oils are a common ingredient in both herbal medicine and herbal magic. The oil I made today will be used in shampoo, lotion, hair treatments, and probably to anoint several candles for summer Work. I chose to use olive oil as my carrier oil, but you can use apricot, almond, jojoba, coconut, or really whatever you'd like. Do some research and find out...
16 tags
6 tags
Sweet Aunt Vi (From Healing Wise by Susun Weed)
1 cup/250g packed violets 1/4 cup/190ml of water juice of 1 lemon 2 1/2 cups/625ml of sugar or honey Make a thick paste of violet blossoms, lemon juice, and water in blender or with mortar and pestle. Blend sweetener in very, very well. Store very cold; freezer is fine. Use 1/4 teaspoon/1ml at a time, every hour or so, as needed, to ease those with coughs, headaches, constipation and...
8 tags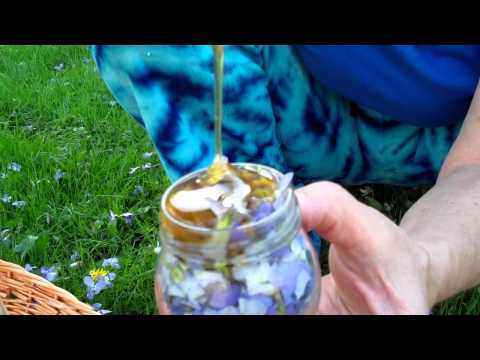 5 tags
7 tags
On Spring Tonics! →
Chickweed, dandelion, and nettles are really nourishing, delicious, abundant plants that start appearing right about now!
4 tags
On Violets
Today while I was taking a walk with my two-year-old, a tiny burst of color caught my eye. I looked more closely and realized joyfully that I had found my first Violet of the season. And not just one, for the ground was covered with dozens of sweetly nodding purple flowers. My son and I happily gathered handfuls of the delicate blossoms and tender green leaves, eating some as we picked and...
Violets are just now popping up here, so I'm going...
12 Most Common Weeds →
caviarmpits: afarmjournal: naimhe: Hey, Cary, we have about 10 of these. A couple interesting fixes prompted the reblog. Yum, purslane! ;) I'd say "yum, lambsquarters," but they're more of a pain in the ass to get rid of than purslane is. Whenever lambsquarters get out of hand and are taller than me ;_; ALSO IT IS ALMOST TIME TO HARVEST DANDELIONS.
5 tags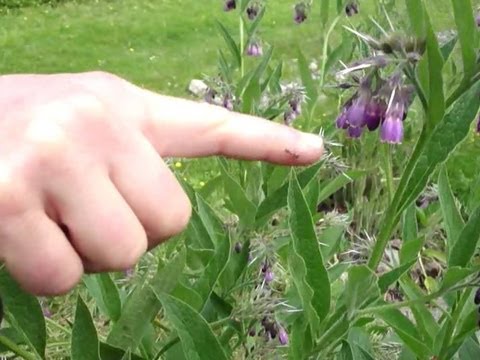 3 tags
Did you know?
thegreenliferi: Members of the mint family have square stems. "For the beginning botanist, that is all you really need to remember: 'square stalks with opposite leaves, and usually aromatic'." Read more on identifying mint here. I love checking out mint stems because they are so very distinctively square.  Nature is pretty awesome.
Preparation and Dosage Reference Guide
kaspers-spirit: Continued from Part One: Herbal Nervines. Tea: Fresh Herb If there is an immediate need, and the plant is available and in season, use the fresh plant parts specified to make a strong tea (also called an infusion). Just fill the teacut with plant material and pour boiling water over, cover, and steep for 10 to 15 minutes for leaves and flowers (20 minutes for roots and barks,...
4 tags
4 tags
Who? Why? What?
caviarmpits: theartofherbalism: First of all, welcome.  Let me introduce myself. I am a young man living in Texas, pursuing a biology degree (I'm currently in my fourth year, almost there). My original life goal was to be a doctor (a surgeon, to be more precise), as science is my passion, specifically biology. Though, it was in this pursuit of a biology degree that I learned so much about...
6 tags
ABC of carrier oils
herbalhealing: Vegetable and carrier oils have a plethora of fine uses which include acting as a carrier for therapeutic applications, as an excellent addition to your culinary creations, as a lathering agent for soap, and a binding medium for cosmetics. It is hard to imagine where we would be with our creations, if it were not for the goodness and substance that pure oil provides.  There are so...
3 tags
4 tags
Eyebright
permaculturelife: Hello everyone! This will be a classic herb-info update like others I've done but I'm going to gush about this for a second so, bear with me please. One thing you might as well know about me right now is, I'm rather obsessive when it comes to plants; New, unusual, special properties, or plants I've dreamed of adding to my garden since I was a little boy. Eyebright was foremost...
4 tags
DIY Herbal Shampoo
herbalhealing: This is an all-natural, chemical-free alternative that cleans your hair, but doesn't strip it of its natural oils like most shampoos.  All of the ingredients can be founds in natural foods stores.  If your hair is exceptionally oily, you might want to replace the jojoba oil with rosemary essential oil. 8 ounces distilled water 1 ounce herbs (choose from combinations below) 3...
3 tags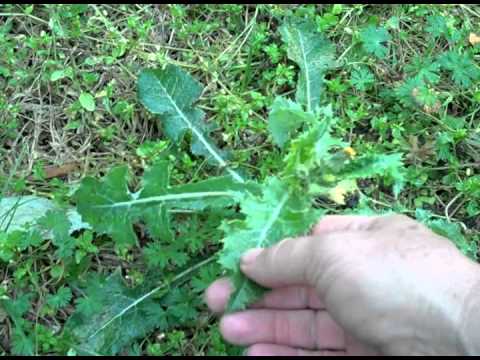 3 tags
Herbal Oils
permaculturelife: I was going to post about herbal oils eventually but http://fantastic-flora.tumblr.com/ has inspired me with her latest post: How to treat Eczema naturally (a personal and common knowledge post) If you find my posts to your liking, pay her a visit too. I was inspired by fantastic-flora's post because I have a form of eczema that reacts to drastic changes in temperature. I get...
17 tags
1 tag
newanddifferentsun asked: LOVE this blog marilyn! <3 as a fellow person with eczema, i think it would be great if you made a post about the natural remedies you use - what they are and how you use them. for example, i had no idea marigolds were useful for eczema, and i grow them every year! amazing! thanks so much :) xo
5 tags
1 tag
periadot asked: Hello! I just wanted to thank you for following my blog and to tell you that I am looking forward to more of your posts on plants in Florida. Also, I find treating animals and livestock very interesting because there seems to be so little information out there, on the subject. And, one more thing: It's nice to see another of the younger generation taking up the practice of Herbalism :] Okay,...
16 tags
4 tags
Tincturing
permaculturelife: What is a tincture? Why make one? How is it used? These are questions I asked myself when I first started learning about tincturing and which, perhaps, you are thinking to yourself if you're just getting into things. Well, through further study on the topic, I have an answer. A tincture is a concentrated plant extract made with 100-150 proof alcohol. The alcohol effectively...
2 tags
50 herbal actions
floralanatomy: 50 Herbal Actions Once you start to learn more about herbs, you'll notice the insanely specific vocabulary associated with the actions of different chemical constituents on different parts of the body.  You don't have to memorize this stuff (I'm still working on a lot of it), but it is preferable to have some reference information handy when reading through herb profiles. ...
4 tags
Calendula/Marigolds
Common marigolds (or Calendula officinalis) is one of my go to herbs. It's like how normal people carry around antibacterial cream (or whatever other people do). It's wonderful for treating wounds and infections. Made into a tincture, I've seen it heal disbudded horn wounds, seeping ulcers, and cuts. It can also be used to treat eczema, scars, rashes, cracked skin, and...
6 tags
I'm sorry for the lack of activity on this blog. In the next week I hope to get some information up about herbs for depression and plant dyeing fiber. Thanks for following. <3
9 tags
6 tags
Sage tea for your fatigue (Today's Zaman)
barefootkitchenwitch: pagannews: Something you can easily find at any herbal shop is sage tea. This Mediterranean herb has the power to calm and soothe people like no other. Read More
5 tags
herbal remedies good for depression/anxiety
caviarmpits: barefootkitchenwitch: nasturtiummm: rosemary oil is good for treating depression when ate raw in small amounts (can be added with nuts/trail mix/chex mix) or even baked/cooked with your food or rubbed into the skin/on your temples or added into a non scented lotion.  eating ginger! foods rich in b vitamins are also good to help treat depression, like spinach,pinto...
6 tags
4 tags
9 tags
"When we use simples (one plant at a time), we allow ourselves an intimacy that..."
– Susun Weed
11 tags
Where to buy quality herbs
It's important to buy quality herbs when using them for medicinal purposes. You don't want any aspects of the herbs to be compromised. I know the woman I interned with supports all these companies and I know their prices are reasonable for the quality you get. Here's Susun Weed's list of places to buy quality herbs Mountain Rose Herbs The best in quality organic herbal...
1 tag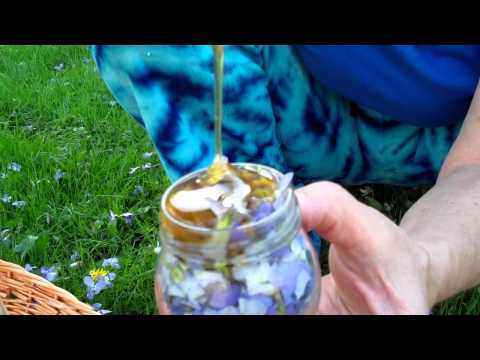 5 tags
Be Your Own Herbal Expert →
caviarmpits: buddhistwitchery: I love this! More great information! Susun Weed is AMAZING and this is a wonderful resource.